Keen to get on the property ladder, but not sure what financial help is available to you?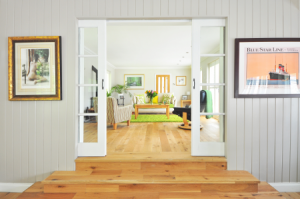 Many aspiring first-time buyers are completely overwhelmed when it comes to considering purchasing their first home.
At the start of 2018 the government revealed that "more than 350,000 completions had taken place using one or more of the Help to Buy schemes since they were launched in 2013."
Financing your first home is always the biggest hurdle, and for a large proportion of first-time buyers, it can seem like an unattainable goal which can often lead to people putting it off through fear of failure.
At Middleton Estates, we are on a mission to educate first-time buyers on the options available and Help To Buy is a great place to start! The Help To Buy schemes allow flexibility for first-time buyers opening the door to the possibility that they could own their own property or at least a share, dependent on what their circumstances are.
The government-backed Help To Buy offers three core options:
Help to Buy ISA – "If you are saving to buy your first home, save money into a Help to Buy: ISA and the Government will boost your savings by 25%. So, for every £200 you save, receive a government bonus of £50. The maximum government bonus you can receive is £3,000. The Help To Buy ISA is aimed at helping you save for your mortgage and as long as you are topping it up regularly you could earn yourself up to £3000 towards the cost of your new home. What's even better is that these savings are tax-free! " Find more detailed information here https://www.helptobuy.gov.uk/help-to-buy-isa/how-does-it-work/
Shared Ownership- "If you can't quite afford the mortgage on 100% of a home, Help to Buy: Shared Ownership offers you the chance to buy a share of your home (between 25% and 75% of the home's value) and pay rent on the remaining share." Find more detailed information here https://www.helptobuy.gov.uk/shared-ownership/.
Equity Loan- "With a Help to Buy: Equity Loan the Government lends you up to 20% of the cost of your newly built home, so you'll only need a 5% cash deposit and a 75% mortgage to make up the rest. You won't be charged loan fees on the 20% loan for the first five years of owning your home." Find more detailed information here https://www.helptobuy.gov.uk/equity-loan/equity-loans/
The best advice we can give to our first-time buyers is not to discount anything, you should ensure you are fully informed rather than making assumptions that you won;t be able to get onto the property ladder. Go and see a financial advisor to discuss your circumstances, and together you can map out a plan of what you need to do to achieve your property goals. It may be easier than you think!
We have made the first step easy for our clients, as we work with trusted, local financial advisors Wooton & Bean. Joshua Sisley from Wooton & Bean is based in our Shoreham office every Thursday from 9am-4pm. Josh's specialist areas include: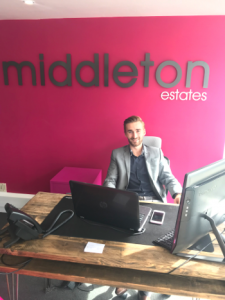 Residential Mortgages
Adverse Credit Mortgages
BTL Mortgages
Debt Consolidation
Right To Buy Mortgages
Help To Buy Equity Loan Scheme Qualification
Mortgage Advice, Life Cover and General Insurance Advice
Wooton & Bean offer all clients a FREE no-obligation first meeting to discuss their needs. All you need to do is make the appointment.
Book a FREE first meeting over the phone on 01273 454878, email info@middleton-estates.co.uk or register your details online.