Thinking About Selling Your Home This Spring?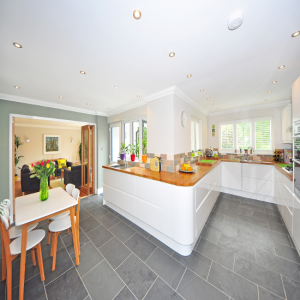 So you've been thinking about selling your home for a while, but you've been putting it off for a multitude of different reasons;
It's not the right time of year, there's nothing you've seen on the market that's suitable for you, choosing an estate agent is tough and you don't want to tied-in with an agent you aren't happy with, the list goes on…
Well, now it's time to put your doubts and concerns behind you.
According to this article in the Home Owners Alliance:
"Spring always comes out on top as the best time to sell. This is probably because people aren't away for the summer holidays or busy with Christmas celebrations.
Another good thing about spring is that your home will look better when the garden is coming into bloom and the sun is (hopefully) out for longer."
With the milder weather on its way, lighter days ahead and gardens in bloom it's no surprise that people are more motivated to start their property search and sellers are more inclined to get their property onto the market. You can be sure that in Spring, the number of house hunters will increase significantly with many wanting to secure a new home before the Winter months.
Let's take a look at some of your other concerns:
The property isn't looking it's best for viewings yet:
We understand that this often holds homeowners back from marketing their property, but we would always recommend seeking advice from a local estate agent, as often what you think may affect the saleability of your property could just be a simple fix or not a concern at all.
An estate agent with good local market knowledge will very quickly identify any areas that need addressing to boost the value of your home and help with the saleability for potential buyers.
Estate agent contract lengths:
Many agents will tie you into a long-term contract or fixed-fee contract and there are options for multi-agency contracts and more. Many local agents in Sussex will require sellers to sign up to a 20-week contract with an additional 4-week cancellation period
Also if you are thinking of using an online agent you would be expected to pay upfront and the negotiator gets half of the listing fee as their commission straight away.
At Middleton Estates, we offer shorter contract lengths and only ask for a 12-week commitment.  We feel it is important that you only pay for the service you receive so that's why a no-sale, no-fee estate agency,  which means if we don't sell your property then there is nothing to pay.
There's nothing of interest to buy:
This point often creates issues for buyers as in our experience buyers will hold off putting their property on the market if they feel that there is nothing of interest for them on the market.
However, we would always advise that as a buyer you want to be in the best position available should a property that you like come to market. If you are still stuck in a chain from your side, then you are potentially a much less attractive prospect to a seller. It's important that you are ready to go as you never know when the right home will turn up.
Which estate agent should I choose?
This can be a tough decision for any homeowner to make, with so much choice available and so many deals on offer it can quickly get confusing. We would always advise doing a bit of background research when choosing an agent and considering the following points:
Do they have a good reputation in the local area? There may be reviews for you to compare on social media sites or on an estate agents website which you can check to see what other clients experiences have been.
What is their success rate for selling property in the local area? This is a very simple question that you can ask directly to the agent.
What fees do they charge and what do you get for this? It is wise to ask the agent if they will still charge you a fee even if they don't sell your home. Don't just choose an agent based on a low fee as there may be a reason they charge more for their service ie: what type of marketing do they offer, what is their success rate for sales in the local market, do they offer a more reliable service overall?
What contract length will they offer? This is an important area to cover and our advice is to opt for an agent with a shorter contract length in case they are unable to sell your property in a reasonable timeframe.
There is so much to consider when deciding if you should put your home on the market and we hope the above advice is helpful. We are always happy to answer any questions you have about selling your home as we understand how daunting the process can seem.
We offer all clients a FREE no-obligation market appraisal and will advise you on what you need to do to get your home market ready.
If you would like to speak to a member of our sales team or BOOK A VALUATION, please call us on 01273 454878, email info@middleton-estates.co.uk or register your details online.